---
Nothing really compares to the intrinsic beauty of stone tile. Whether you prefer slate, quartzite, travertine, limestone, or sandstone, the unending array of colors, patterns, and finishes available presents the buyer with unlimited possibilities. The "wow" factor is apparent as your guests marvel over your new kitchen backsplash, shower, or floor. We'll leave it up to you if you want to share your Stone Shop secret.
---
Stone Tile Flooring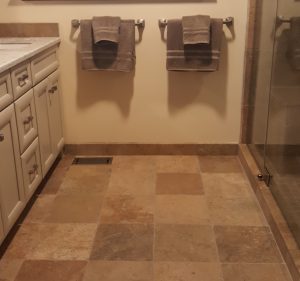 Real stone tile flooring is the perfect choice to add warm and style to your kitchen, bath, or living area. The hardest part will be picking out your color, pattern, and finish. Visit us today and discover the possibilities.
Stone Tile Kitchen Backsplashes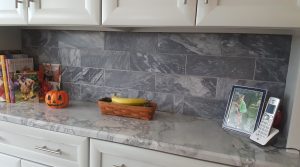 A decorative kitchen backsplash can make your kitchen one of a kind. Custom cut natural stone tile will highlight your sense of style. Grey marble with a quartzite top paired in this design.
Stone Tile Showers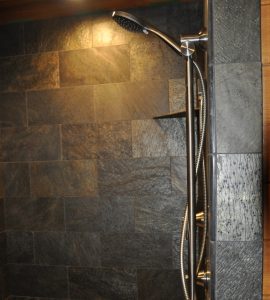 Custom stone tile showers are the ultimate in luxury. Explore our options in Marble, Quartzite, Travertine and Slate to recreate a unique shower.
Examples of our Natural Stone Tile Flooring, Backsplashes, & Showers
This slideshow requires JavaScript.